Newt Gingrich Talks About His New Book & The Success Of Donald Trump In AZ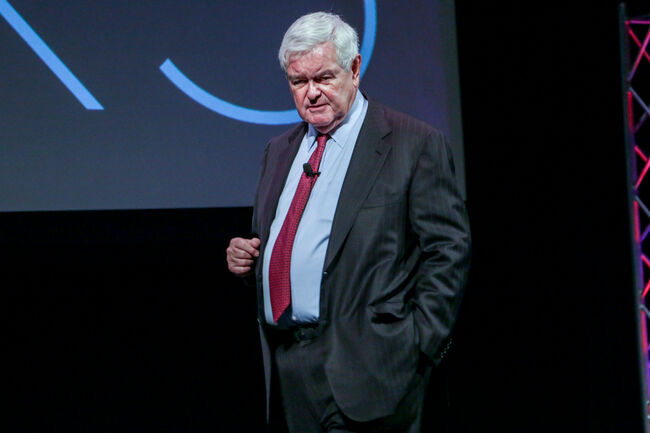 Newt Gingrich chatted with a large group of KFYI listeners at the Scottsdale Performing Center For The Arts on Tuesday about his new book 'Trump's America' and the recent successes of Donald Trump as the 45th President Of The United States.
Newt Gingrich is well-known as the architect of the "Contract with America" that led the Republican Party to victory in 1994 by capturing the majority in the U.S. House of Representatives for the first time in forty years. After he was elected Speaker, he disrupted the status quo by moving power out of Washington and back to the American people.
Under his leadership, Congress passed welfare reform, the first balanced budget in a generation, and the first tax cut in sixteen years. In addition, the Congress restored funding to strengthen defense and intelligence capabilities, an action later lauded by the bipartisan 9/11 Commission. Today Newt Gingrich is a Fox News contributor. He is also a Senior Scientist at Gallup.
The talk also included quick speeches from KFYI's own Mike Broomhead and afternoon drive host James T. Harris. Check out some of the photos below including M&G photos...