Webcam Watcher Spots Nessie Again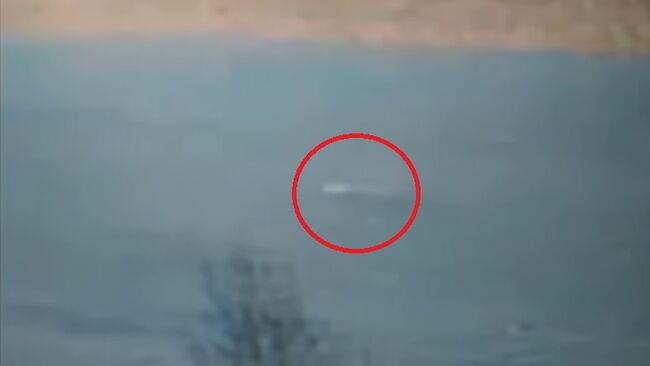 An avid viewer of a webcam aimed at Loch Ness says that he has successfully spotted the site's resident 'monster' for the second time in less than a month. Eoin O'Faodhagain of Ireland made news last month when he was one of two people to report seeing Nessie over the span of just five days. In his case, the sighting occurred as he was watching Loch Ness webcam back on February 27th and noticed a dark object briefly emerge from the water. Incredibly, just a few weeks later, O'Faodhagain caught sight of the creature once again.
In this particular instance, the Nessie hunter was reportedly watching the webcam on March 22nd when he saw an anomalous object pop up out of the water and seemingly swiftly swim across the loch. "The object appeared on the surface before submerging. It was gone for five seconds - then up again going in another direction, turning about and leaving a wake and splashes," he told a local media outlet, "I couldn't believe my eyes. It had some power underneath it." Fortunately, the quick-thinking O'Faodhagain managed to take a few screen captures of the scene as well as a brief video of the potential Nessie sighting.
More on this story, including video of O'Faodhagai's sighting, at the Coast to Coast AM website.

Coast to Coast AM with George Noory
Want to know more about Coast to Coast AM? Get his official bio, social pages & articles on iHeartRadio!
Read more