Scientists Discover Mount Vesuvius Blast Turned Victim's Brain into Glass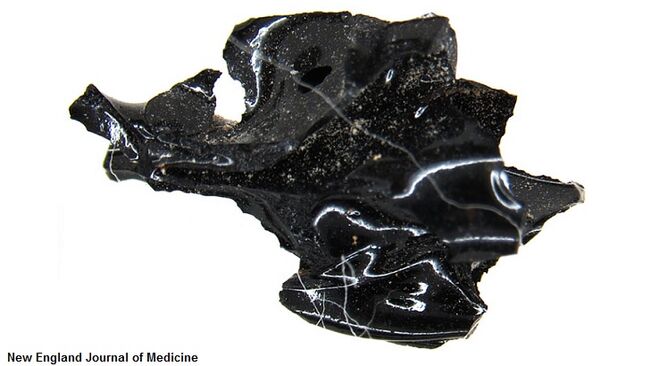 Scientists studying the remains of victims of the infamous eruption of Mount Vesuvius discovered that one unfortunate man had his brain turned to glass from the intense heat of the event. The gruesome find was reportedly made as researchers were examining some of the bodies left behind the blast that occurred in 79 AD and spotted a shiny black substance inside the skull of one particular individual. When the material was extracted and studied, it was found to contain proteins associated with brain tissue.
Since the skull of the man was the only place where the substance was found, scientists concluded that the material was, in fact, his brain and that it had become glass following the Vesuvius blast. The horrifying transformation, they postulated, was made possible by jaw-dropping heat which swept over the victim's location, which was determined to be around 968 degrees Fahrenheit based on an analysis of nearby wood. Rapid cooling of the air following the eruption, they theorize, caused the man's melted brain to quickly crystallize into glass by way of a scientific process known as vitrification.
More on this story at the Coast to Coast AM website.

Coast to Coast AM with George Noory
Want to know more about Coast to Coast AM? Get his official bio, social pages & articles on iHeartRadio!
Read more