Black Hole Photographed for the First Time Ever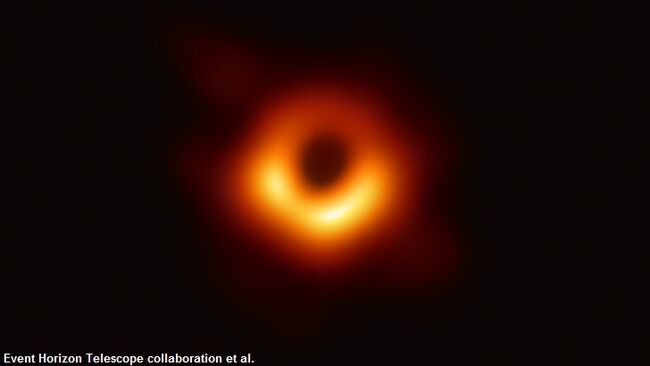 By way of a coordinated effort from radio telescopes around the world, scientists have managed to photograph a black hole for the first time ever. The historic achievement was announced by NASA on Wednesday in a statement that included the landmark image and details of how it was captured. According to the space agency, the photo came courtesy of a project known as the Event Horizon Telescope (EHT), which is an array of telescopes located at different sites spread across the globe.
"This is an amazing accomplishment by the EHT team," marveled a NASA official who explained that, originally, scientists speculated that it would require an extremely large telescope in order to capture an image of a black hole. However, "by getting radio telescopes around the world to work in concert like one instrument, the EHT team achieved this, decades ahead of time." Specifically, they explained, the eight telescopes participating in the project observed the object at the same time "as if they were one telescope the size of our entire planet."
More on this amazing story at the Coast to Coast AM website.

Coast to Coast AM with George Noory
Want to know more about Coast to Coast AM? Get his official bio, social pages & articles on iHeartRadio!
Read more